Reality Solar Roof Tiles 30W Photovoltaic energy on your rooftop
Regular price
$389.75 USD
Regular price
Sale price
$389.75 USD
Unit price
per
Sale
Sold out
Popular Single Glass Roof Solar Tile 30W Photovoltaic Roof Tiles
Transform your housing and your rooftop, and produce your own clean energy
Do solar roof tiles generate as much energy as conventional solar panels?
The Global Reality solar roof tile not only respects the design of the structure it is placed upon, it generates more energy than conventional PV panels. Since the integrated PV surface is curved by nature, sunlight will always reach the roof tiles at an optimal angle. Using next-generation power optimisation and monitoring technologies, energy yields are substantially higher than that of conventional PV panels.  By integrating this advanced PV system, the roof tile truly merges the best of modern technology with the classic. The unique advantages of the solar roof tile are:
| | |
| --- | --- |
| | Higher energy yield than conventional systems |
| | No negative shadowing effects |
| | Smart monitoring of individual tiles |
| | Flexible and obstacle-free installation |
| | Seamless integration in traditional roof |
| | Lower environmental impact than conventional PV systems |
Environmentally friendly building materials. The combination of traditional building materials and thin-film solar technology can not only replace traditional tiles as building materials, but also replace traditional photovoltaic panels.
30W Single Glass Solar Tile
It not only has the functions of waterproofing and heat insulation, solar roof tiles photovoltaic but also changes the dependence of buildings on external energy sources, making zero-energy buildings possible.
Packaging:
Packing Specification

Gross Weight

Net Weight

Number per carton

1260X780X690mm

263kg

210kg

40pcs
Physical parameters

product model:

BSM-30S

length:

700mm

width:

500mm

arch height:

35mm

weight:

5.2KG

color:

black

junction box:

68*68*19.7 (mm) IP67

cable type:

2.5mm solar cable 450 (+10/-0) mm

cable connector:

MC4

Electrical parameters

chip type:

CIGS

power:

30W

short-circuit current:

4.45A

open-circuit voltage:

10.16V

current at PMPP:

3.87A

voltage at PMPP:

7.79V

Function grade

loading grade:

2400Pa

waterproof grade:

IP67

fire-proof grade:

B1

hail-proof grade:

level 4 (ANSI FM 4473)

working temperature:

-40°C to +85°C
Share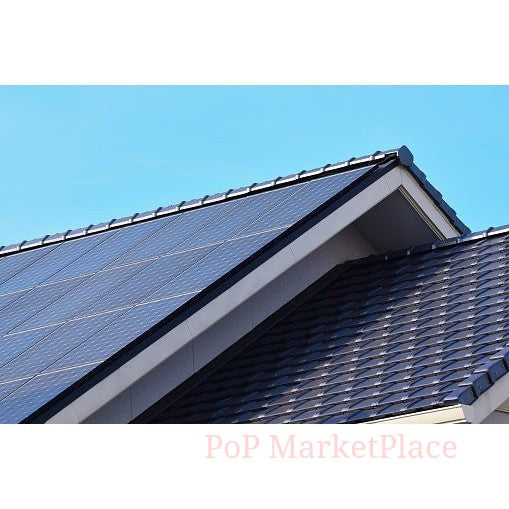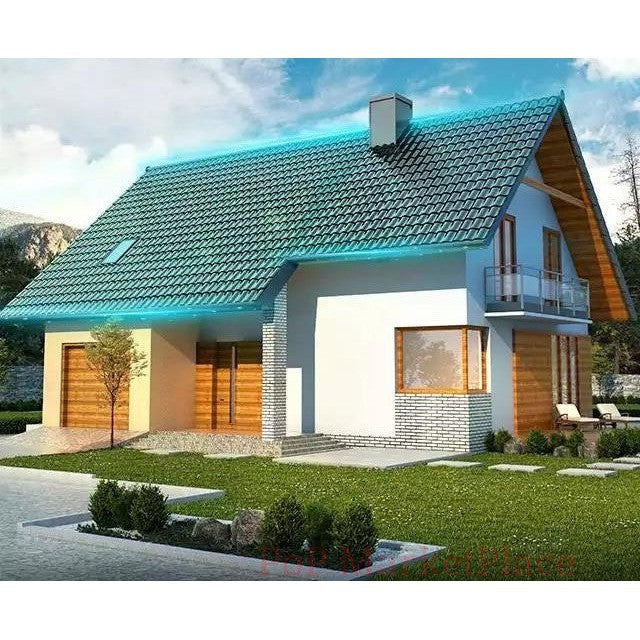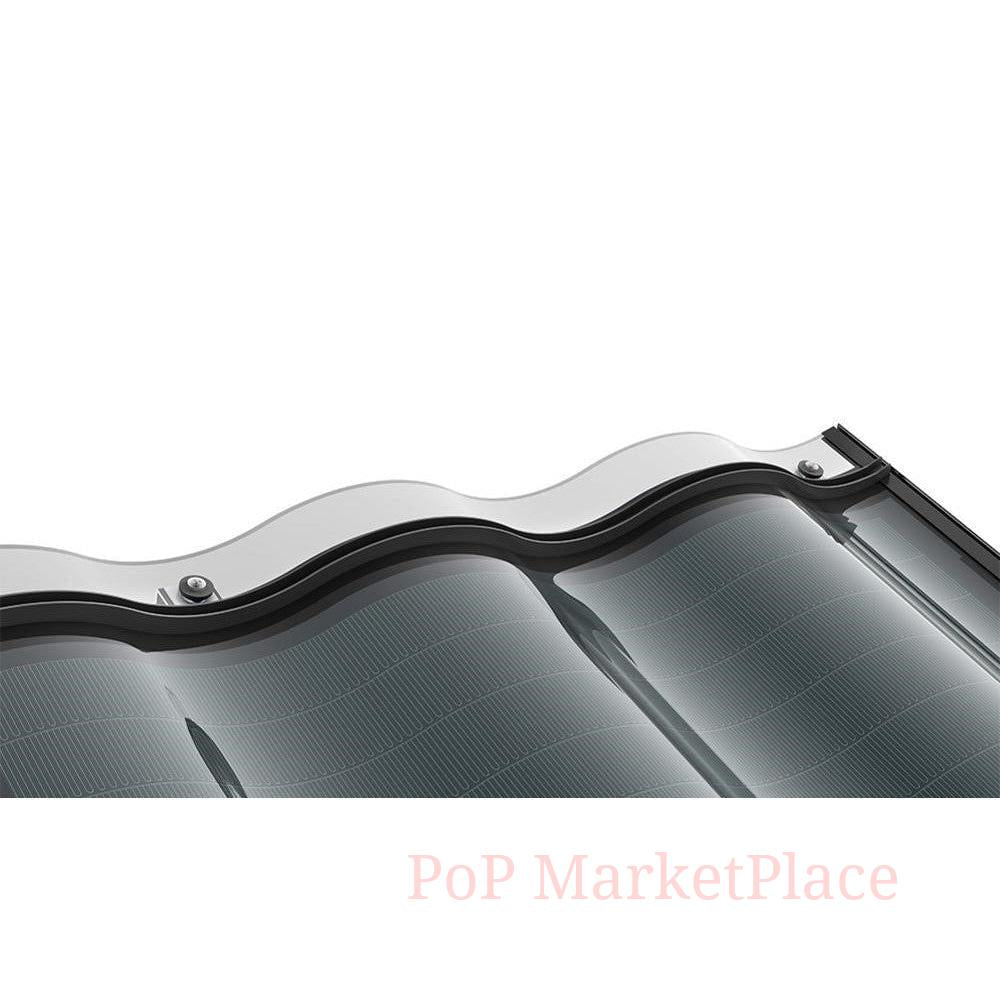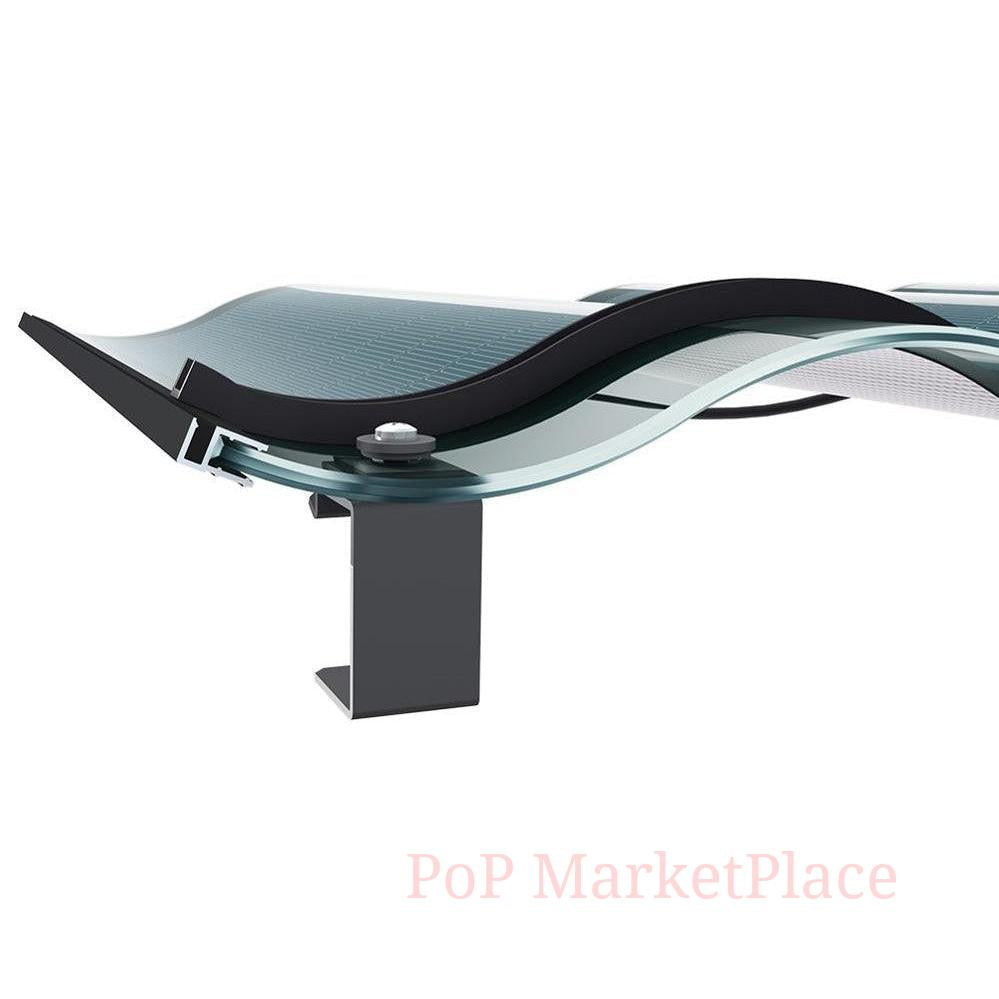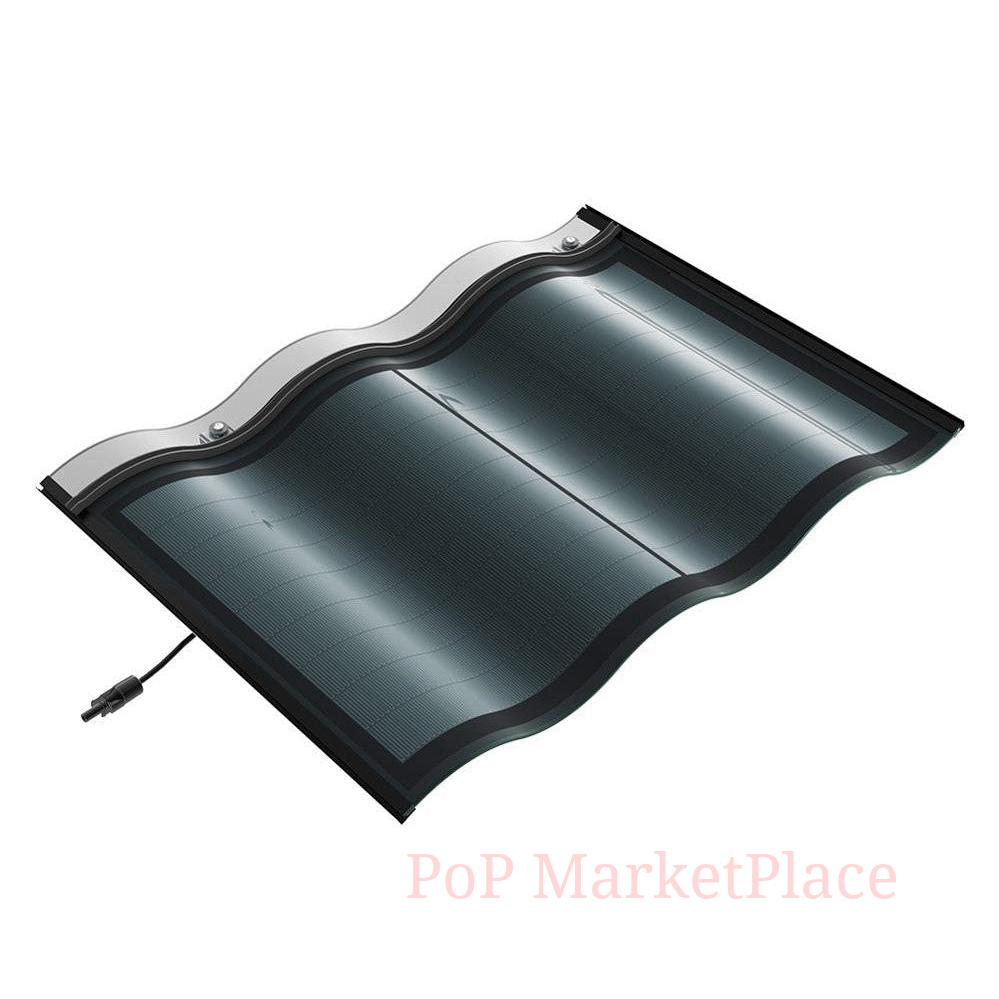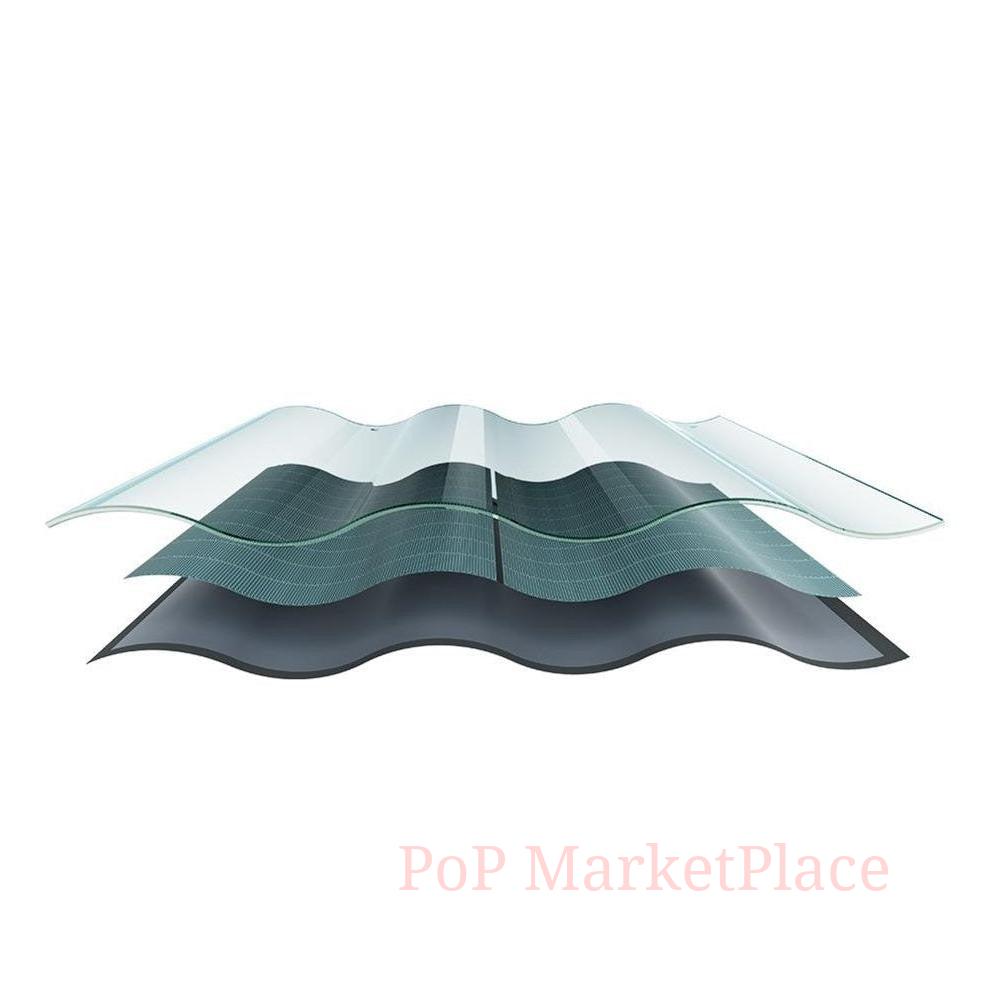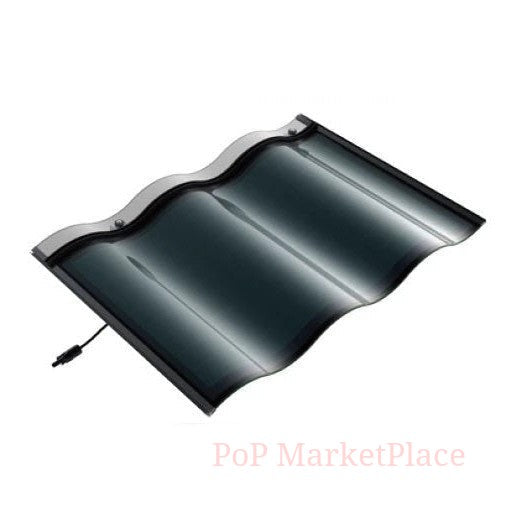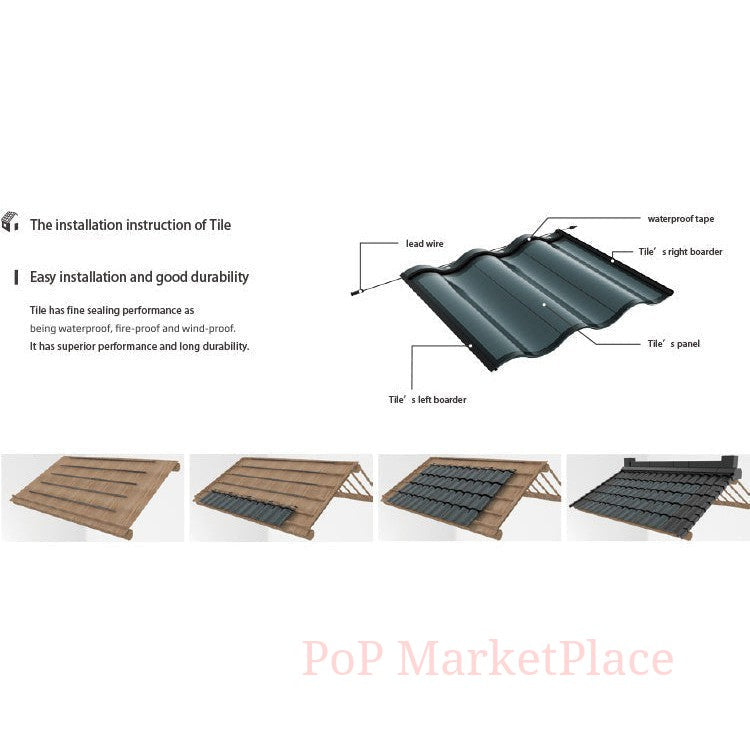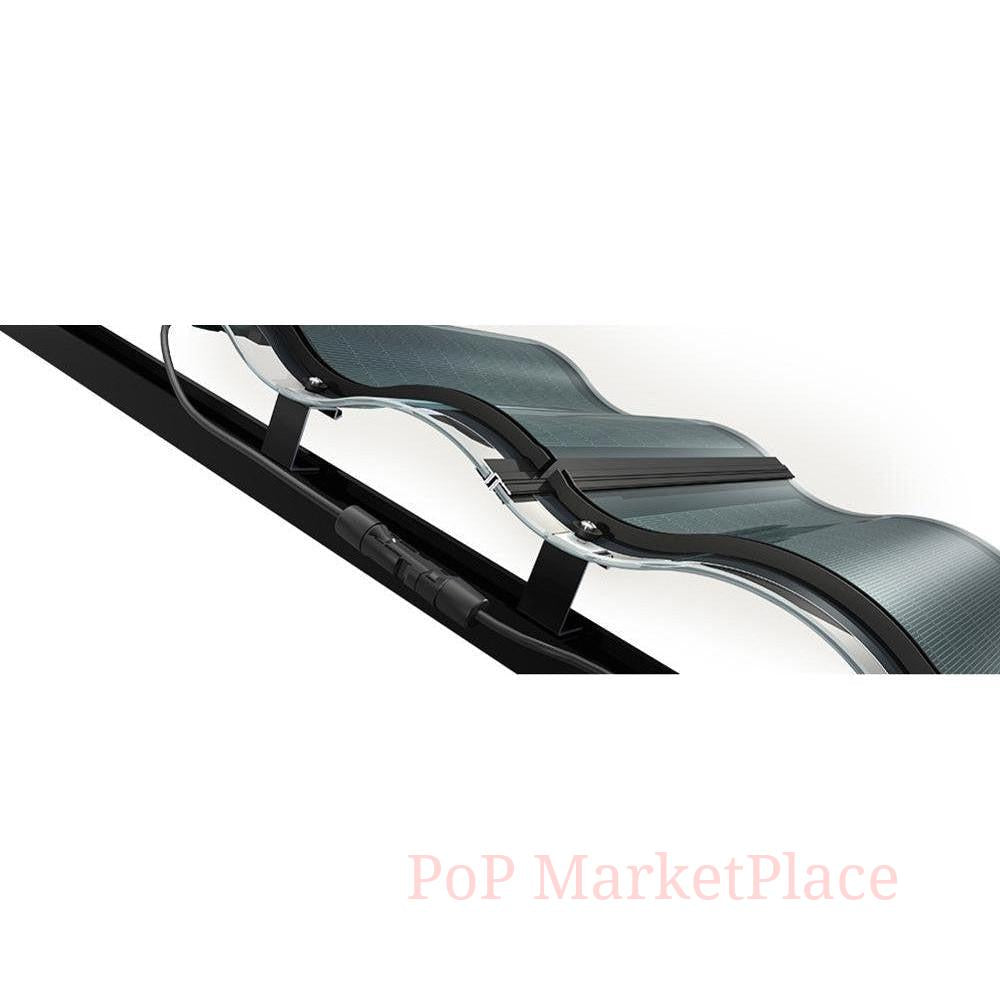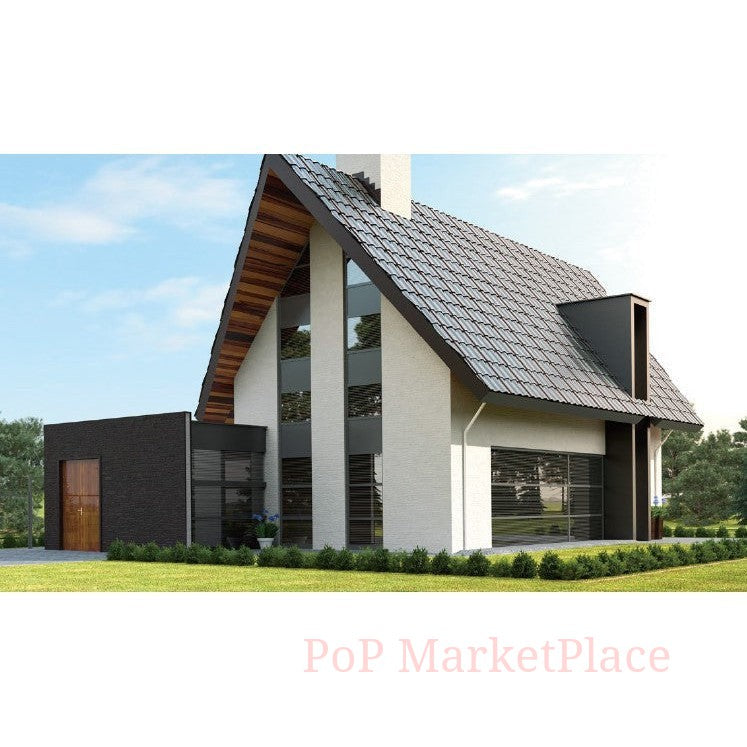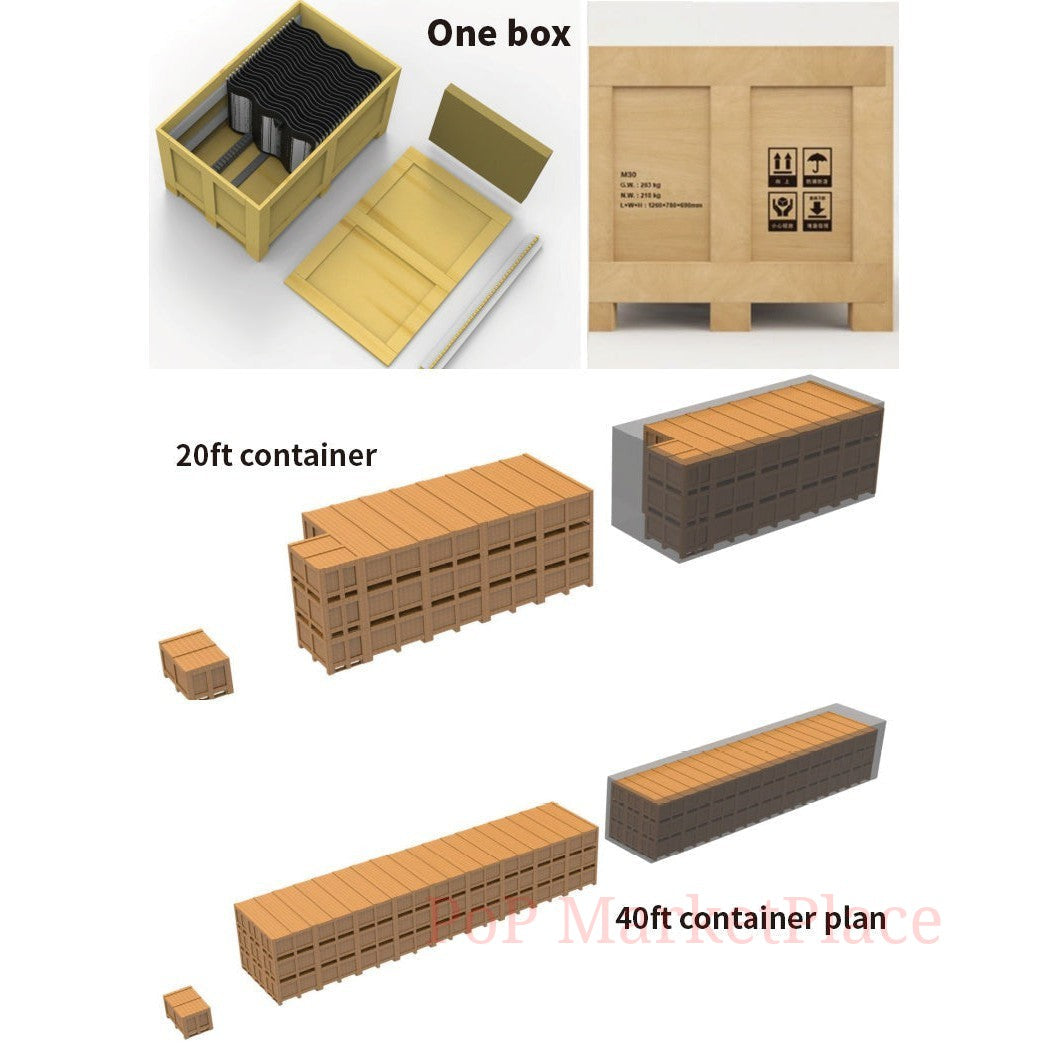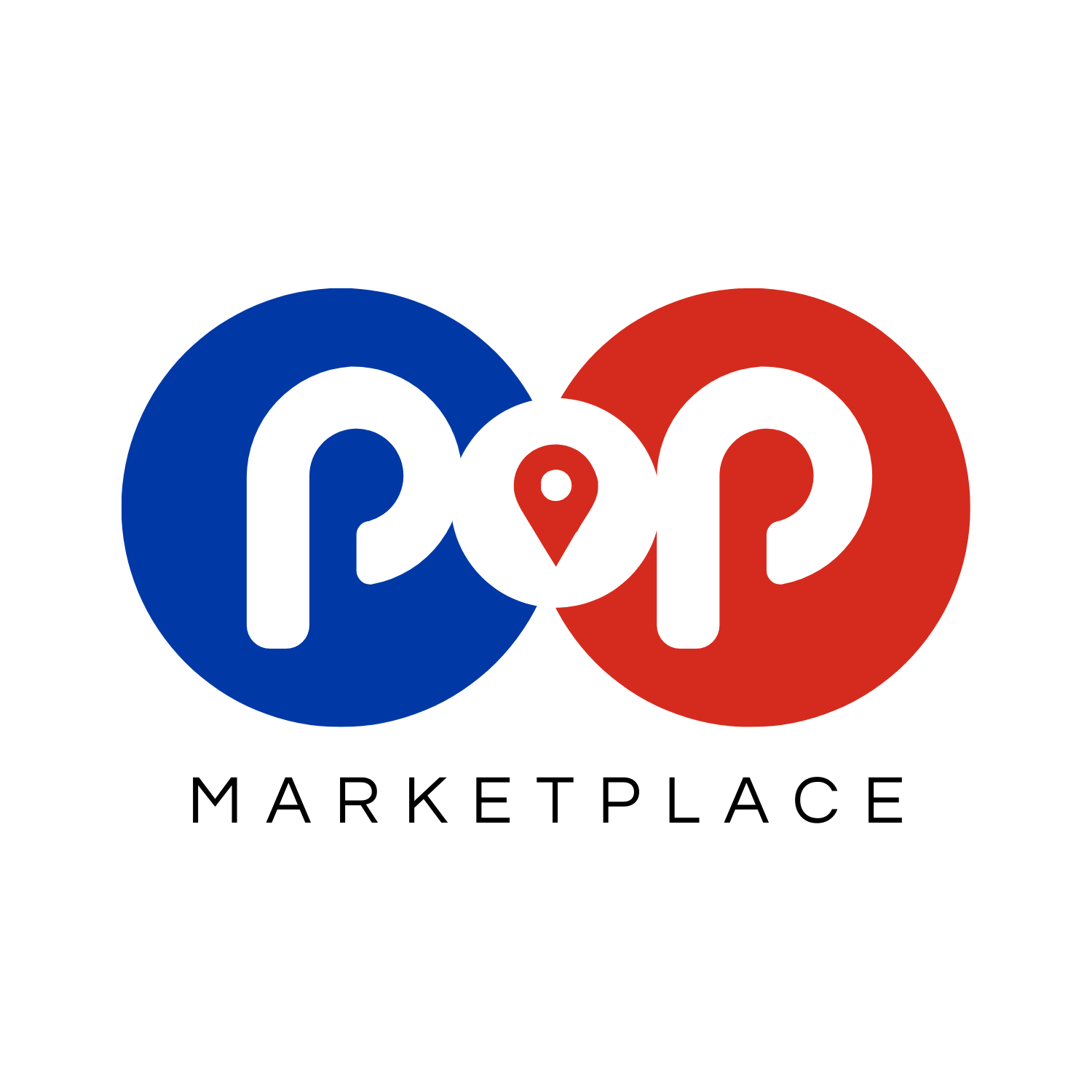 You want in ?
You also want to be able to share your products or services on PoP ? Become a seller and join the community. Benefit from so many advantages and grow exponentially 😁
YES! >>