Waterproof Tech for Construction Coating, Natural Pools, Dam liners, Roofs easy to use for non-professional
Regular price
Sale price
$14.99 USD
Unit price
per
Sale
Sold out
There is no waterproofing product easier to apply and more effective than Waterprooftech... Honestly, any non-professional could apply it– give it a try! Polymer Solution – Eco-friendly - Cost effective & Long Lasting - UV Stable – never becomes brittle - Industrial strength
Waterproof tech is a polymer composite consisting of cross linking polymers, which is mixed as an admixture with cement and used for waterproofing. It can be used to repair new or existing roofs such as tile, IRB, concrete, wood and steal roofs. Our Waterproof Tech is a high-tech, cost effective and easy to apply, spray-on or paint-on waterproofing sealant. The application of three coats of WaterproofTech emulsion will result in a highly elastic, non-toxic and flexible waterproofing seal.
Benefits
UV Resistant
Cost effective
Can be used on tile, concrete, wood, IRB and steel roofs
Seamless
Environmentally friendly
Very Durable ! 10-year Warranty
Spray-on or paint-on application
Boundary Walls Colorants can be added
No-cost site inspection and quotation
Cannot burn. Fire retardant
Prevents up to 60% heat transfer through the roof
Does not become brittle and will not crack
Alkaline and acid resistant
3 Layered system
Suitable for potable water
No joins – homogenous seal
Typical Uses and applications
Dam liners
Concrete canal liners
Repairing pools
Waterproofing roofs
Lining koi ponds
Concrete roofs
Tiled roofs, Zinc roofs
Lining of dams
Grouting Mixes
Bonding Liquid
Croc pond liners (replace concrete)
Fresh water storage dams
Concrete reservoirs
Sealing silos from water
Tailing dams • Concrete Canal Repairs
Earthen irrigation dams
Effluent dams
Sewerage Oxidization Ponds
Koi & fish ponds
Prevent heat ingress through the roof
Cement Additive: Any 32.5 SABS approved cement can be mixed with WATERPROOF TECH
Application and what is needed ?
Our Primer

Our Waterproof Tech

Our Geomembrane

Cement (32.5)

Water
MOQ: 25L
Share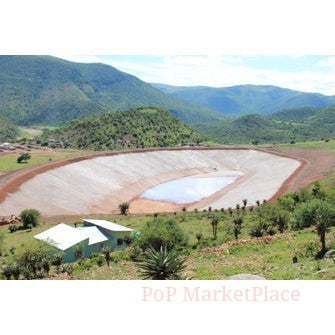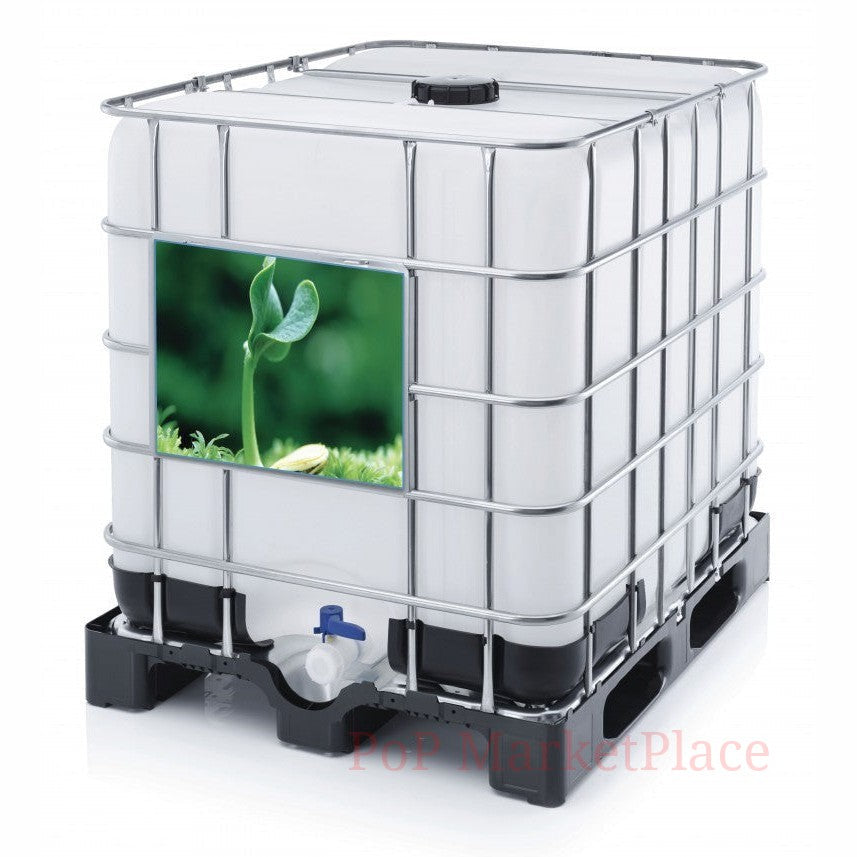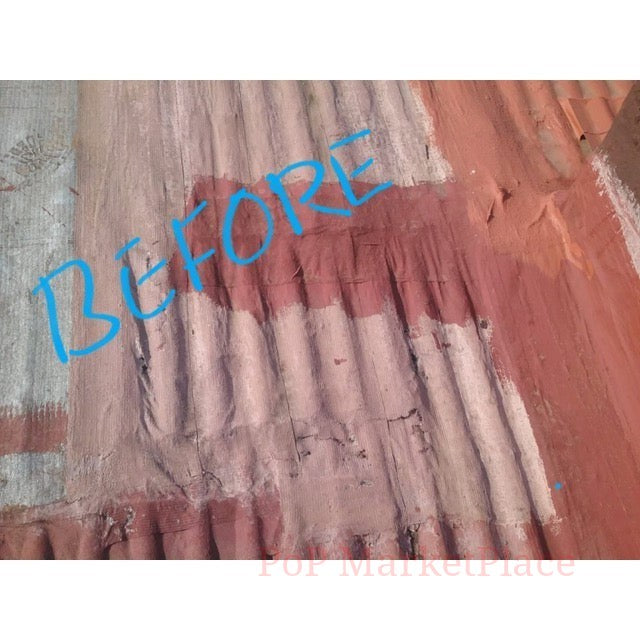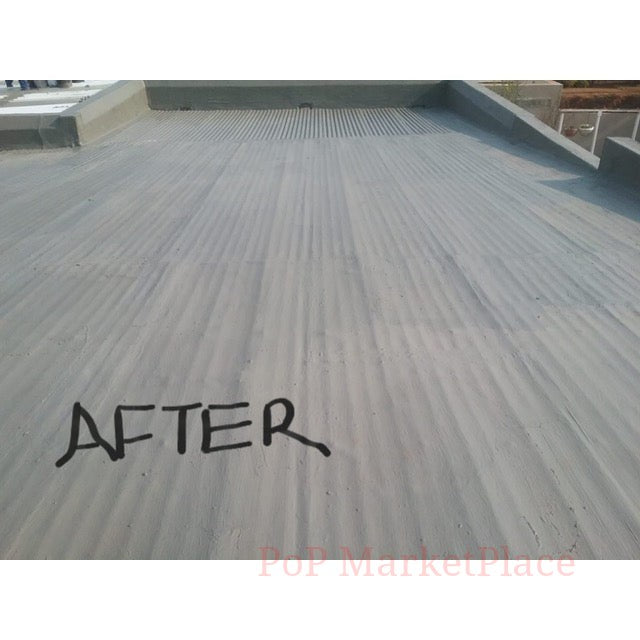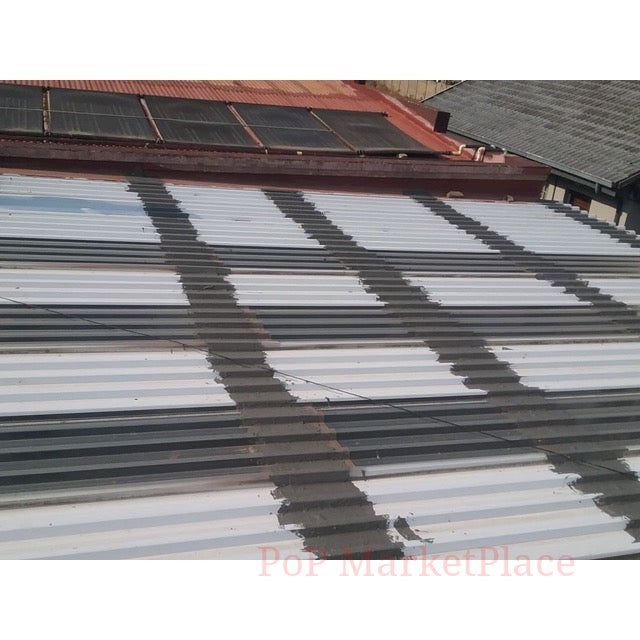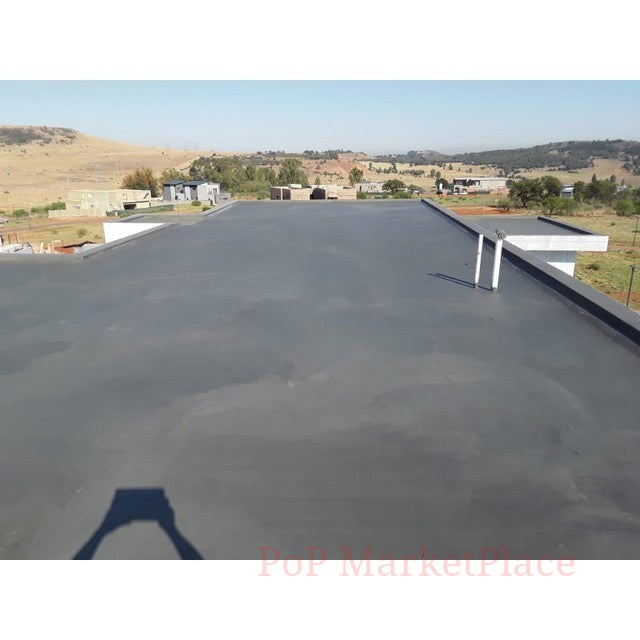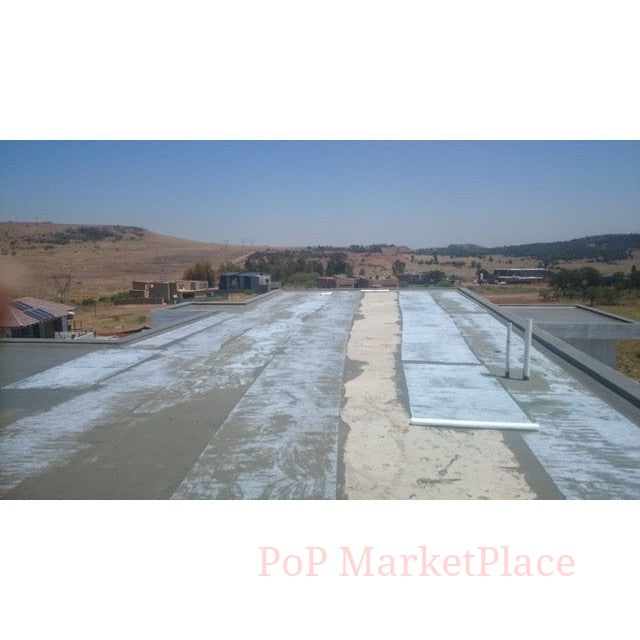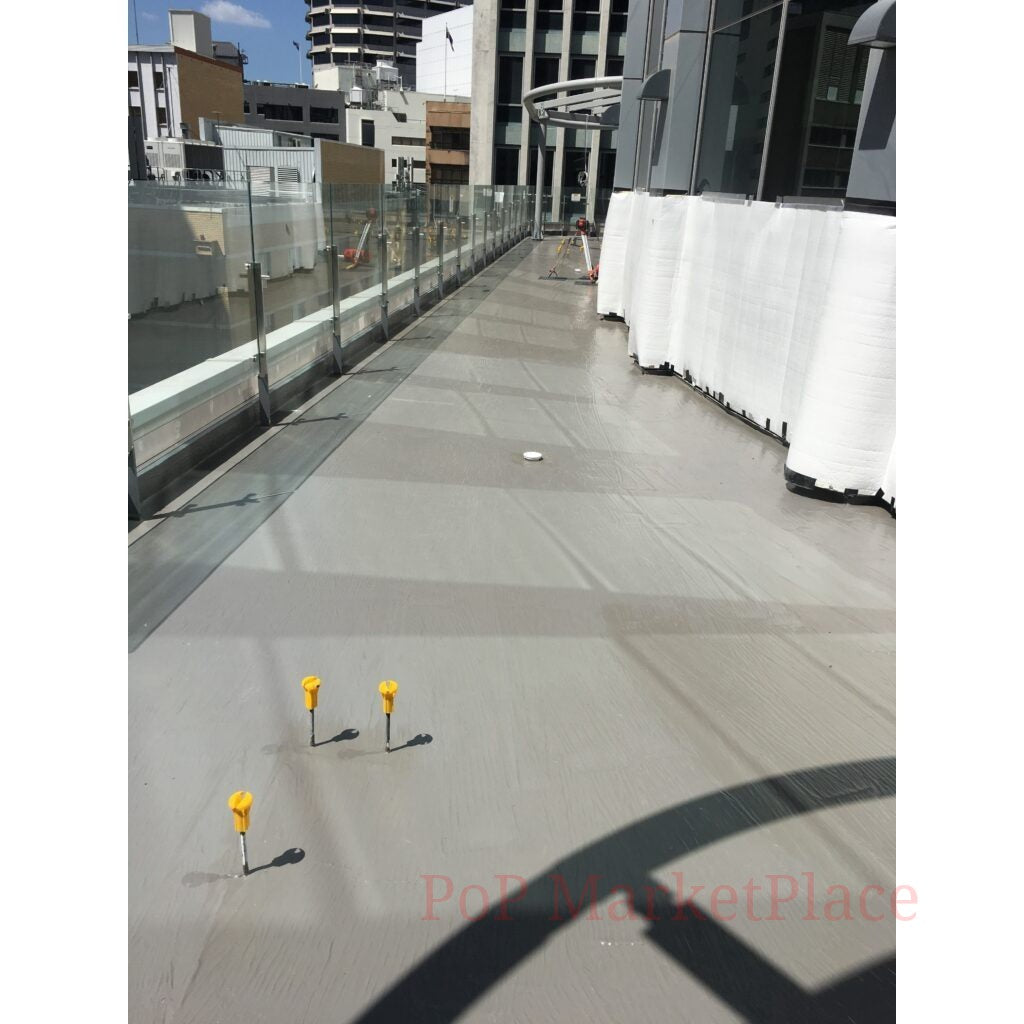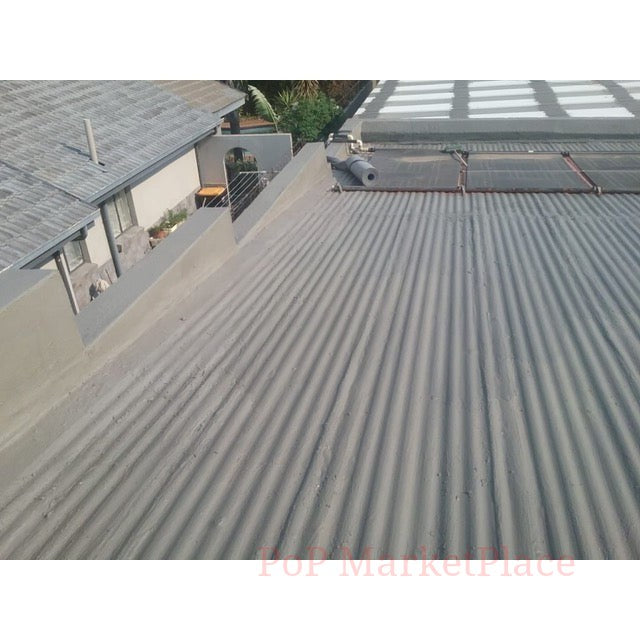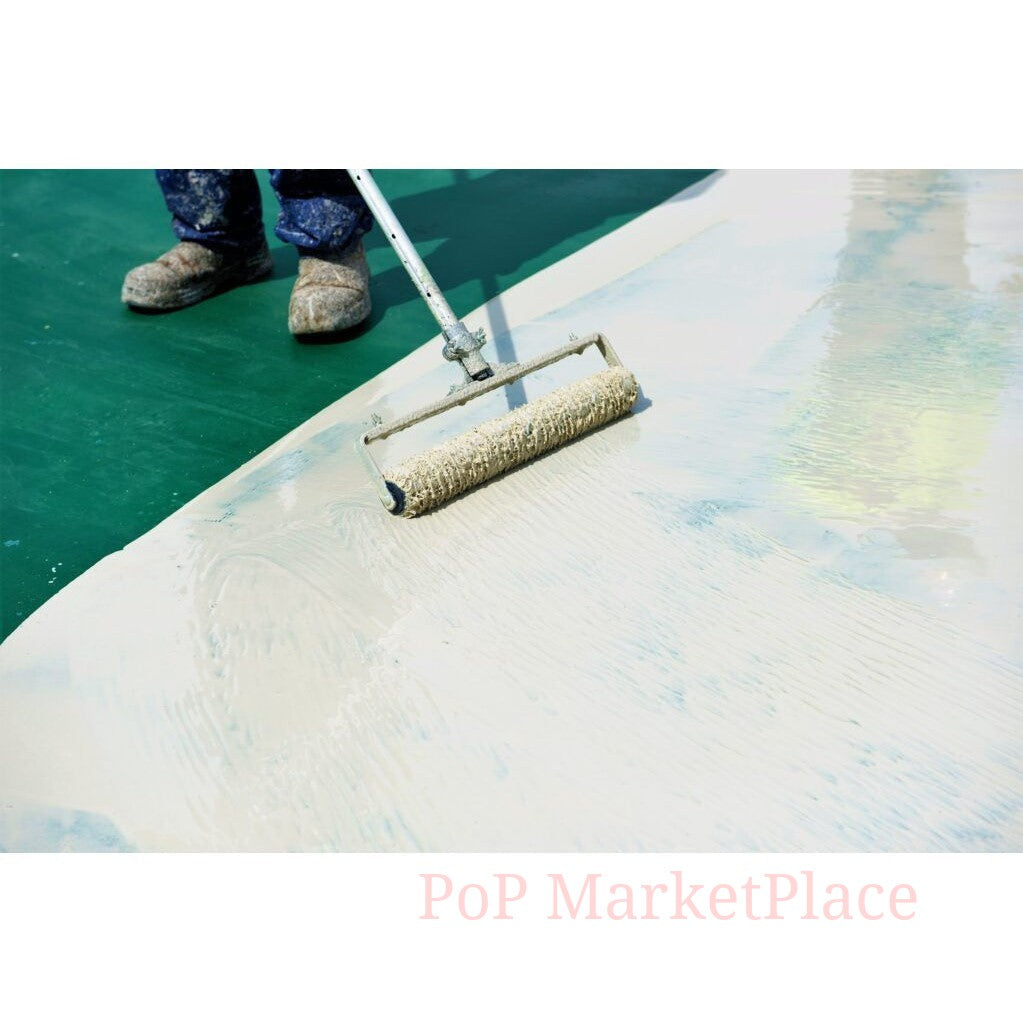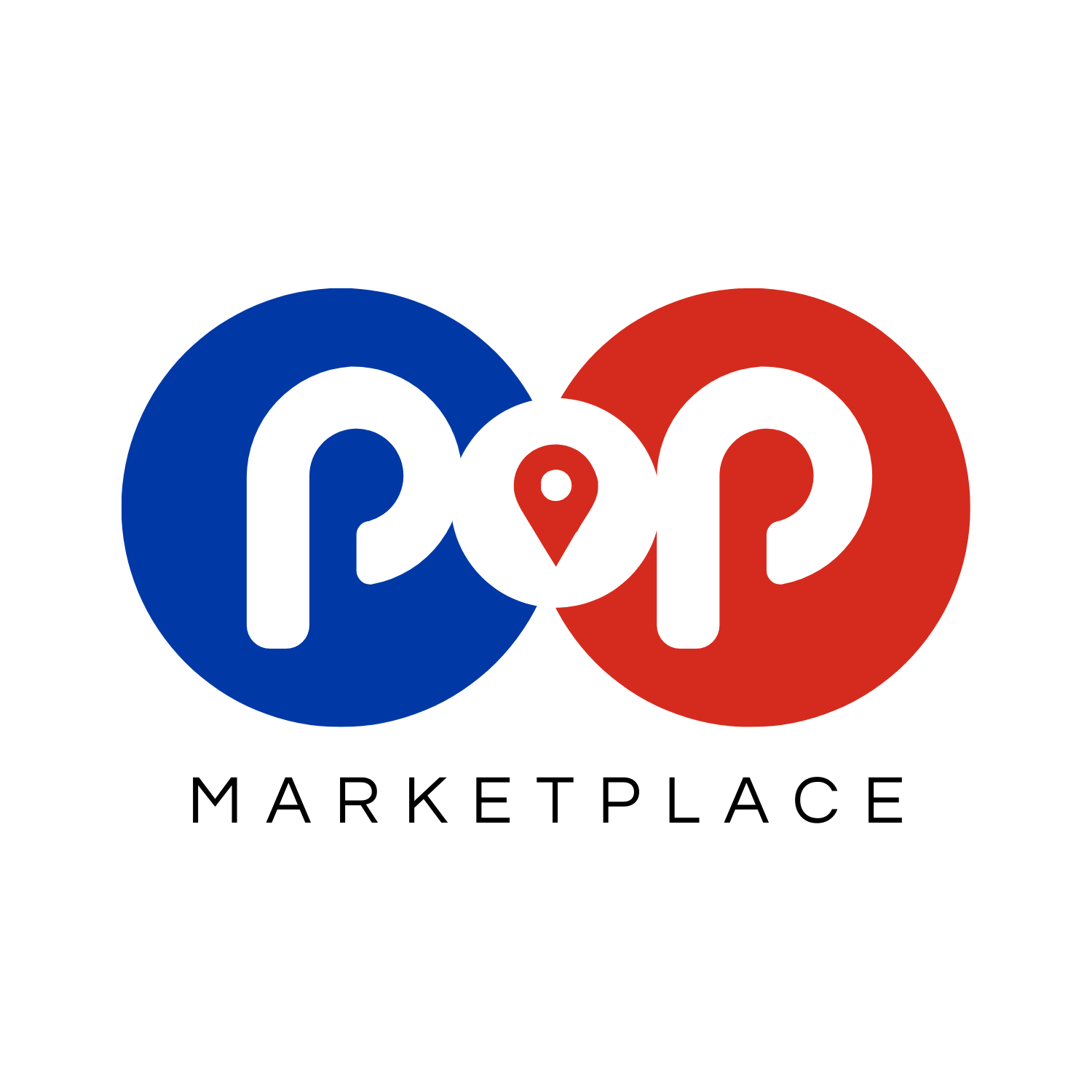 You want in ?
You also want to be able to share your products or services on PoP ? Become a seller and join the community. Benefit from so many advantages and grow exponentially 😁
YES! >>