H2OTECH 5000L - Solar Powered Atmospheric Air Water Generator ith filter system
Regular price
$158,000.00 USD
Regular price
Sale price
$158,000.00 USD
Unit price
per
Sale
Sold out
H2OTECH 5000L - Solar Powered Atmospheric Air Water Generator with filter system. Quick implementation. Water supply for military base camp, humanitarian needs etc.
H2OTECH emergency response unit is a portable solution to generate water in emergencies.
Reinforced and standardised structure designed so that transport conditions do not affect its proper functioning. Designed to be reliable and thus become the best solution to avoid the logistical problems associated with water trucks and bottled water supply, as, once installed, our technology continues to produce water constantly.
This high capacity atmospheric water generator produces up to 5000 litres per day. Specially designed for agricultural or industrial structures with an average of 207 litres per hour.
Production : 4970L./day (30°C, 80%hum.)
Power supply : 380V three-phase, 50Hz
Power : 64kW
Compressor : Emerson R407C
Ambient temperature : 15 > 45°C
Ambient humidity : 30 > 100%
Water temperature : Ambient
Control : PLC
Size : 2200 x 5650 x 2130mm (LxWxH)
Weight : 3900kg
Filters : PP + CTO + UF + UDF + UV
Applications: Emergency water in situations such as earthquakes or floods, water supply for quick deployment in civil or military camps. Emergency response units have to be deployed anywhere and need drinking water not only for staff but also for the civilians they have to help. Civilian Refugee Camps usually face situations with a high concentration of people in locations with water facilities not prepared to support them.
Share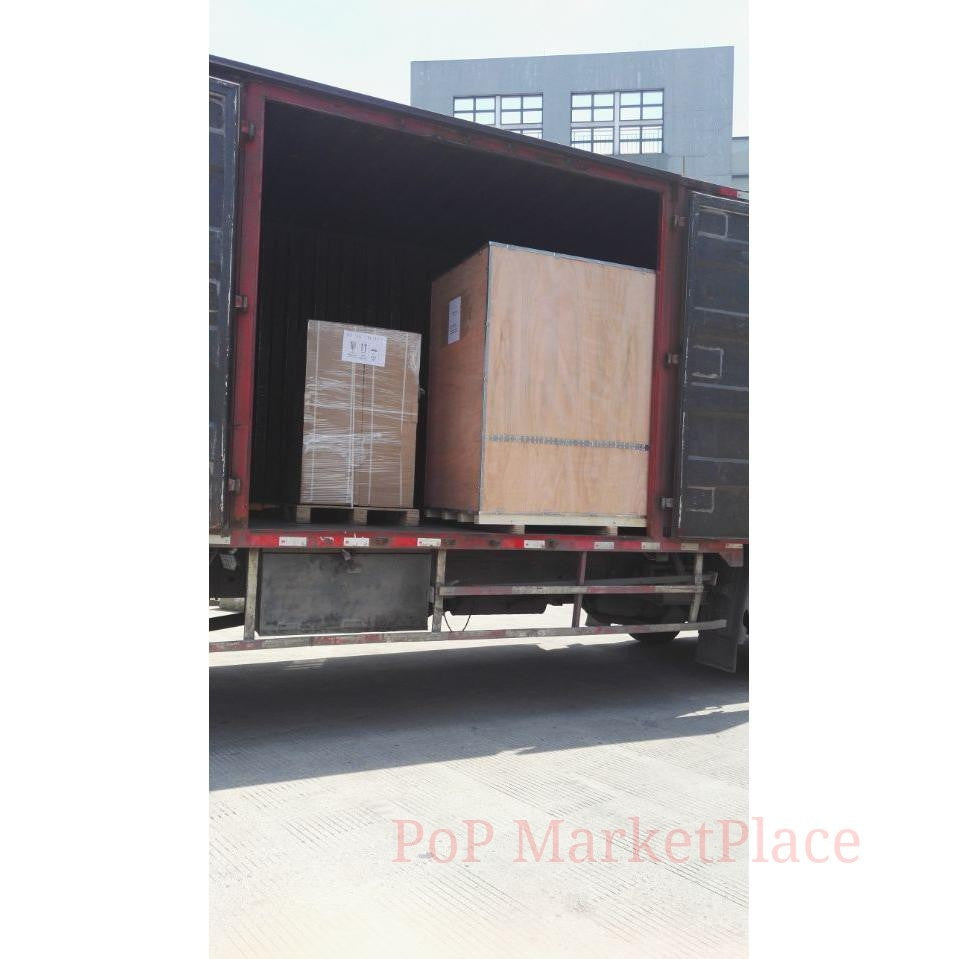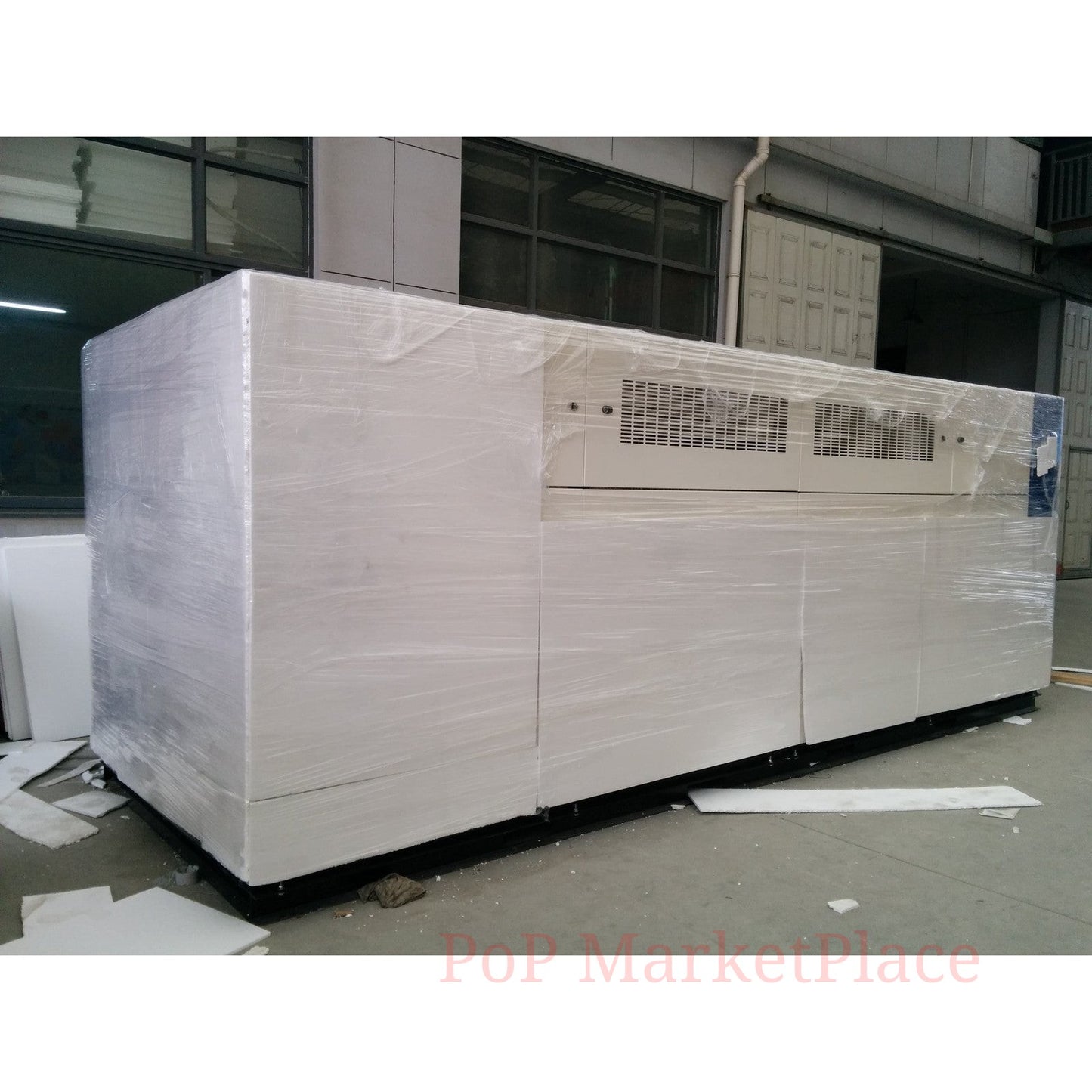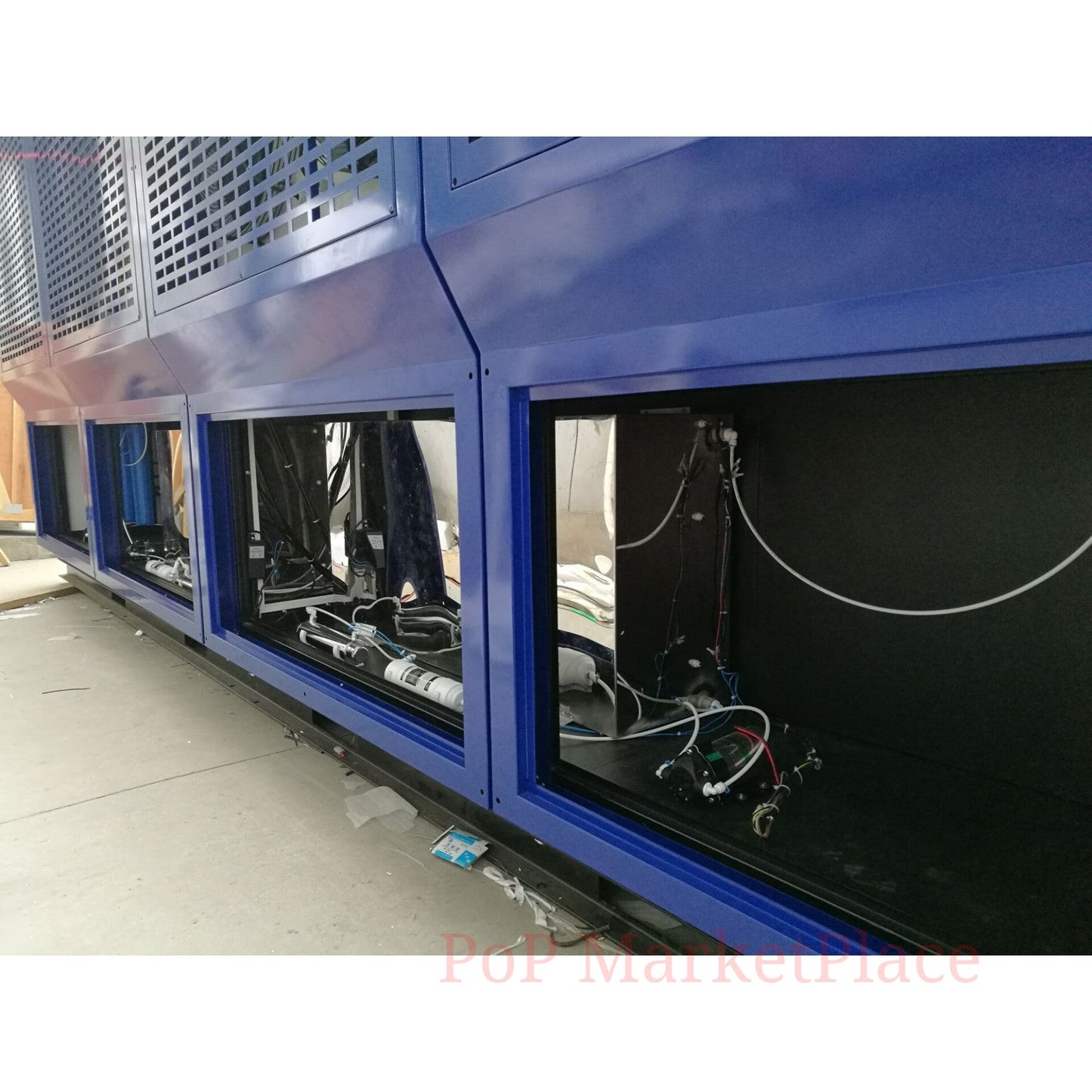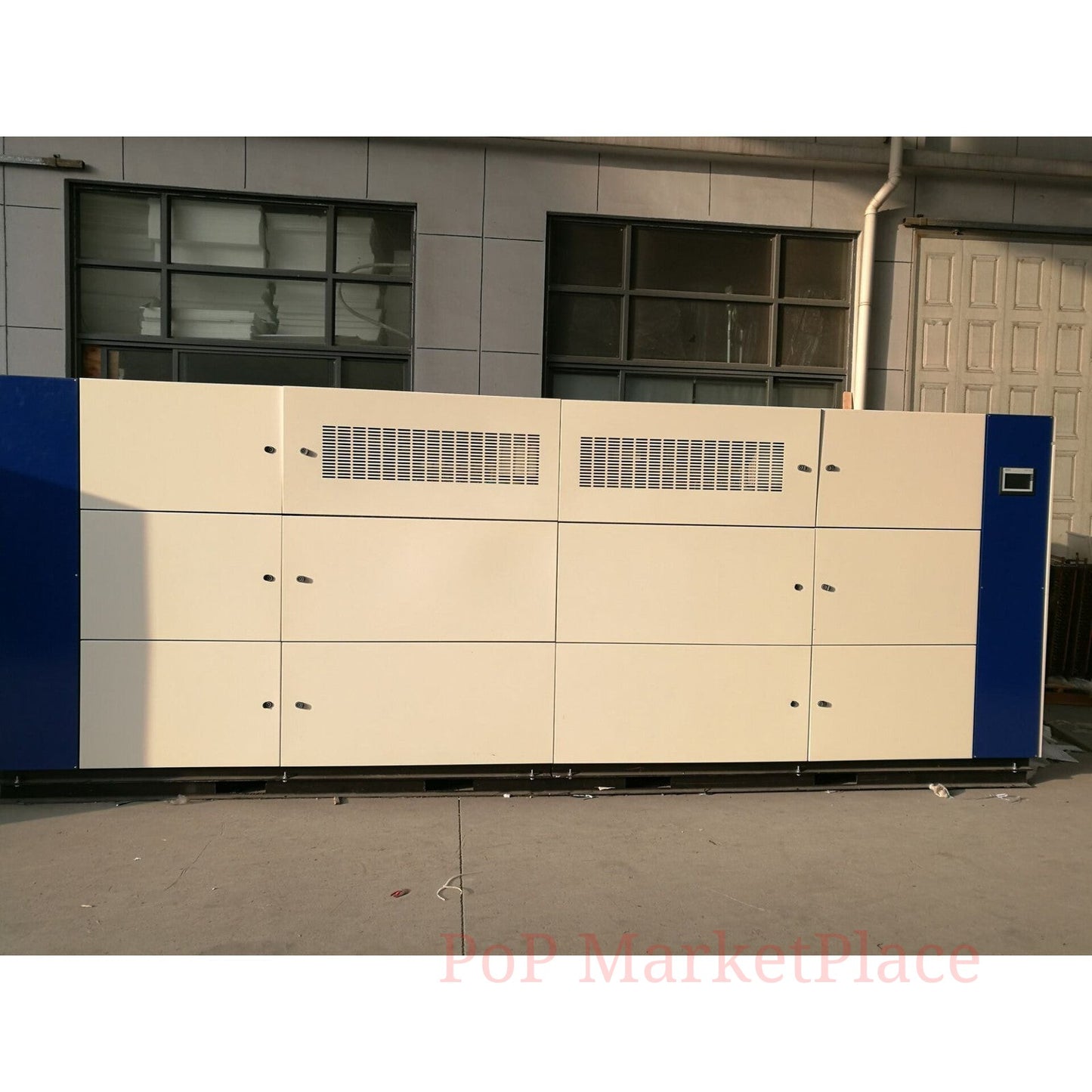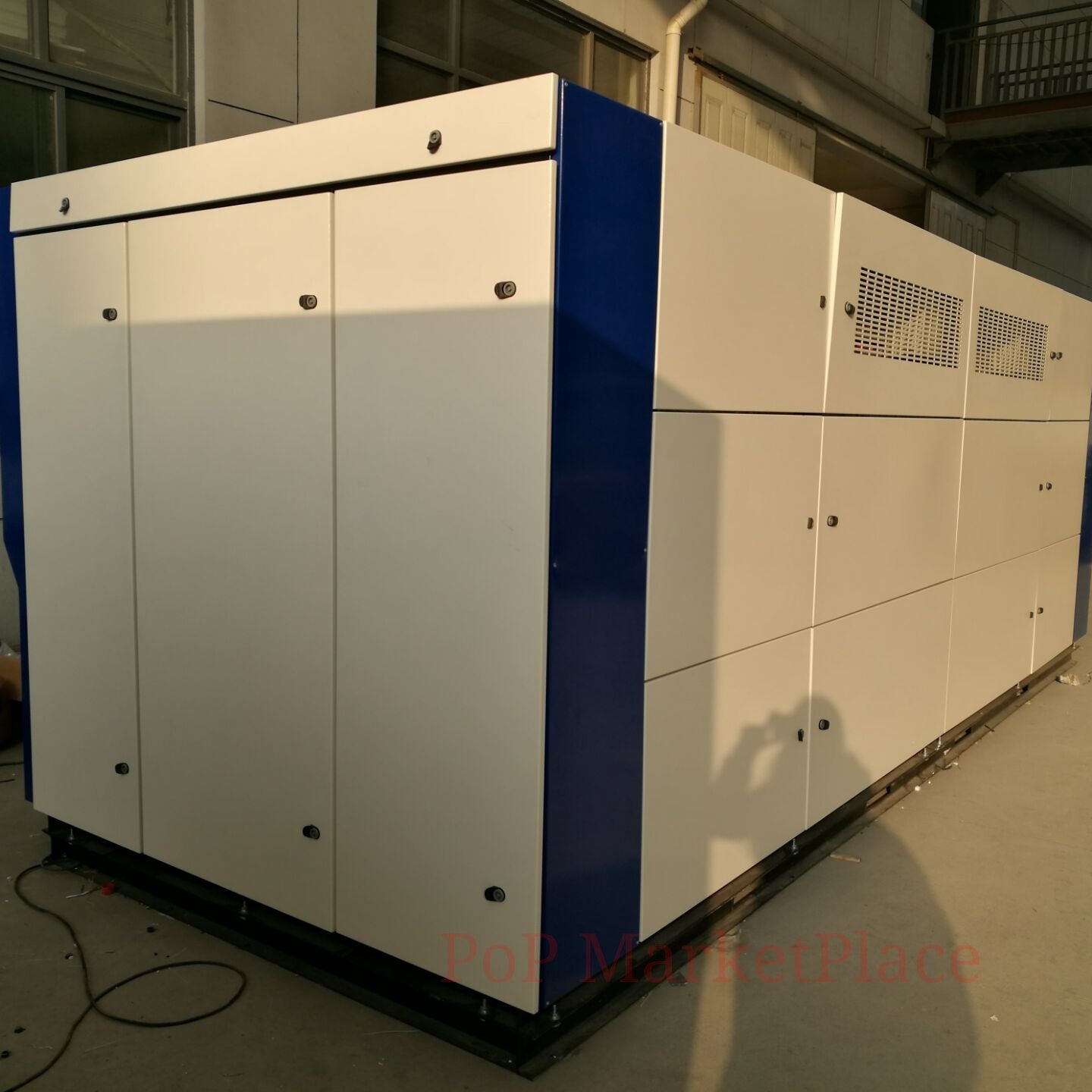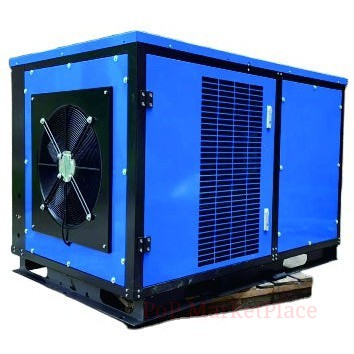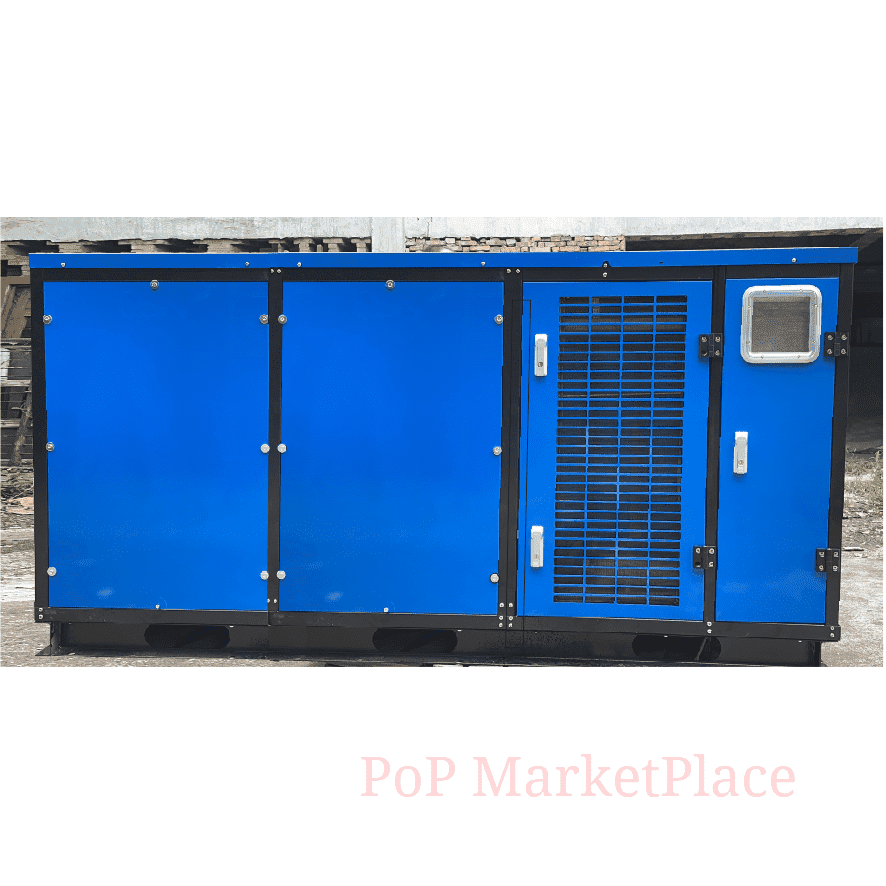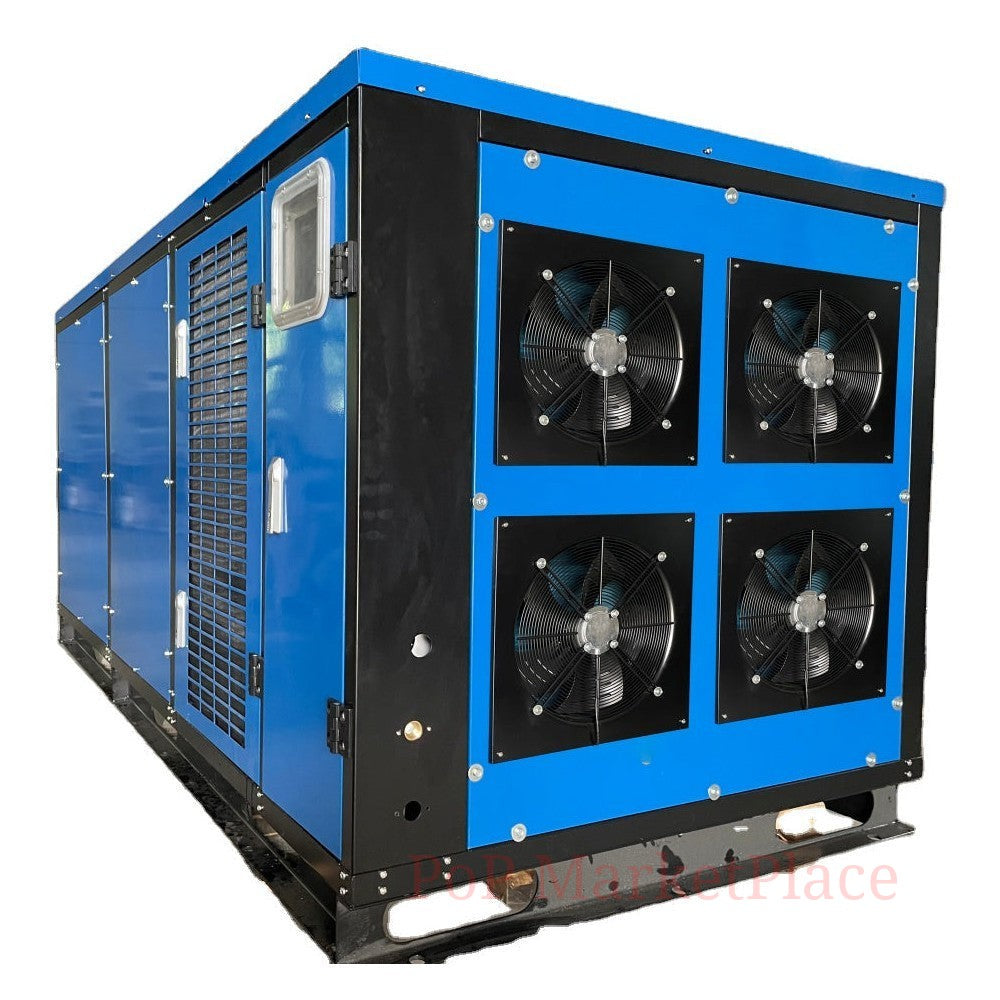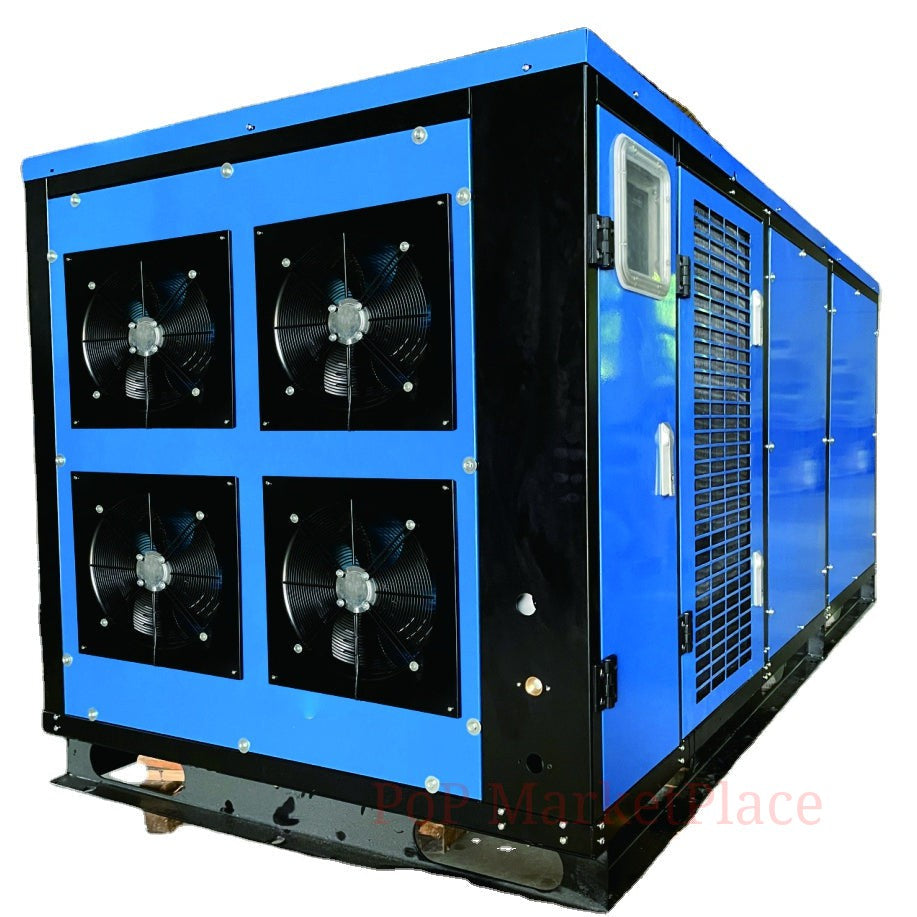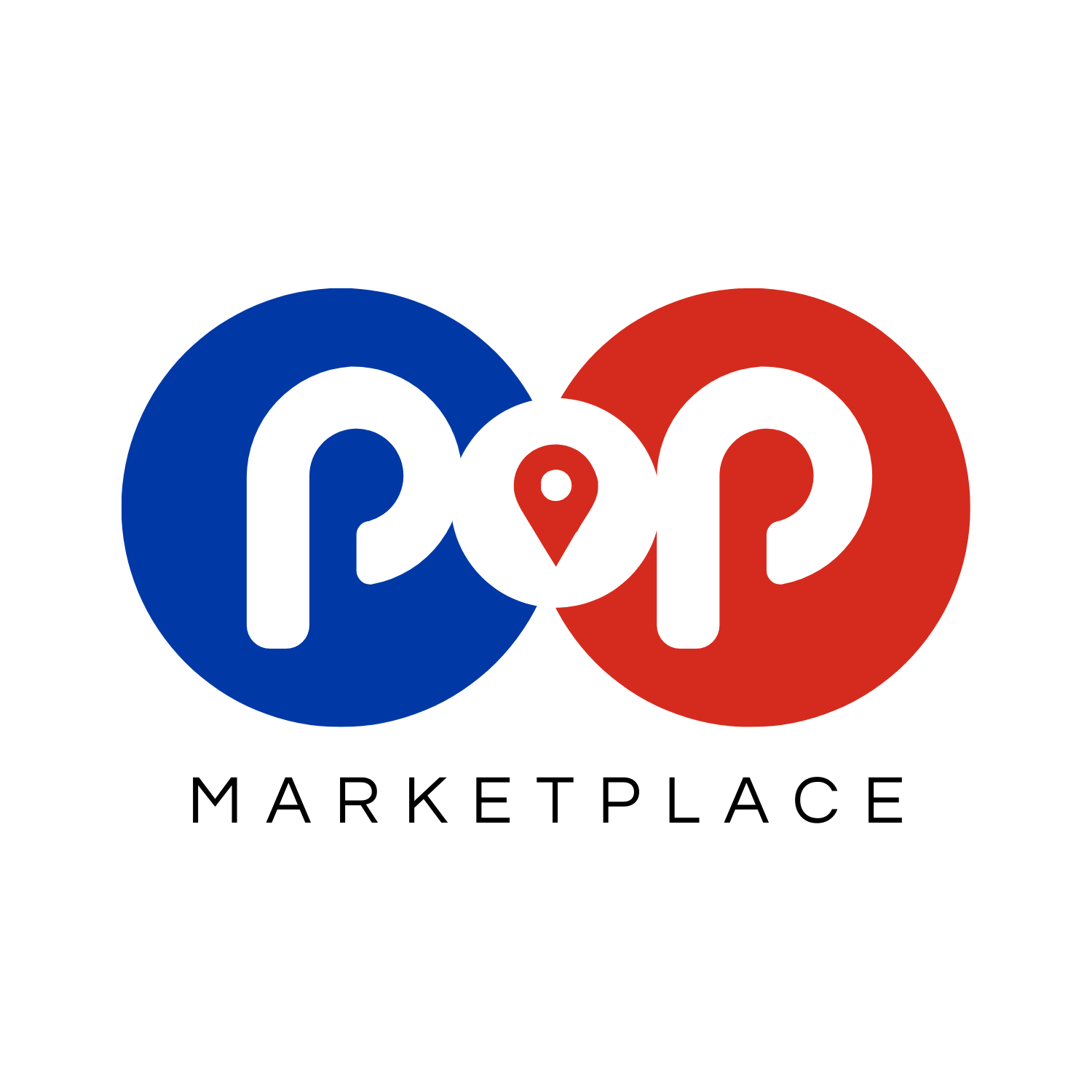 You want in ?
You also want to be able to share your products or services on PoP ? Become a seller and join the community. Benefit from so many advantages and grow exponentially 😁
YES! >>